[
Same Song & Dance - Eminem
]
The weather over the last few days has been amazinggg, even though it's hard to get to sleep when you're sweating like a bitch. None the less, it's been pretty awesome. (Just I wrote that it started to rain :\ though it's still really hot.)
But anyways, on Saturday my brother had 2 parties to go to (he's learning to party hard at the tender age of 8 :p), and I had to pick him up from one and drop him at another. I had like, 2 hours to kill before needing to pick him up again, so I decided to get the bus down to Bluewater and do a bit of shopping ^_^
This is what I wore on Saturday (: (The first time I've had my legs out bare since I went to america in 2007! I felt kind of emotional stepping out of the house without any tights on :o!)
[
Jacket - New Look; Top - Dorothy Perkins; Skirt - New Look; Necklace thing - Primark; Bag - Peacocks; Plimsoll things - Primark
]
When I got to Bluewater, I just went window shopping, until I got to New Look, where I wanted to buy a Giles bikini for when I go to Spain in August, but unfortunately for me, they were all sold out.
So instead, I bought this strapless jumpsuit:
With it on: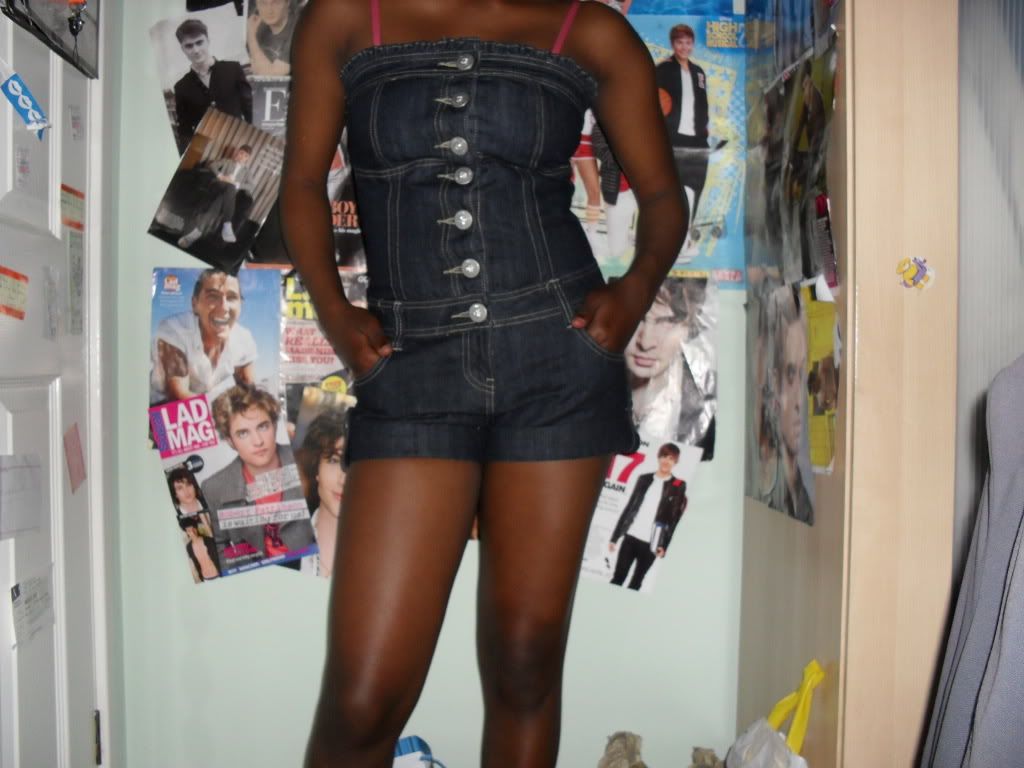 I got it in a size 8, but it took a while for me to get it over my boobs, so I may have to exchange it for a size 10 :\
I also got this dress from New Look:
With it on:
Photos do not do this dress justice at all! I have so many ideas about how I plan on wearing this dress, I loveeee it :')
Anyways, that's all for now!
I have my Chemistry GCSE on Wednesday, so I must revise for that (Y)
Hope everyone's had a good Monday :)
P.S. I'm thinking of doing a vlog.. What do you guys think? :)
xoxo, oh so glam