.. and these miu miu satin heels ♥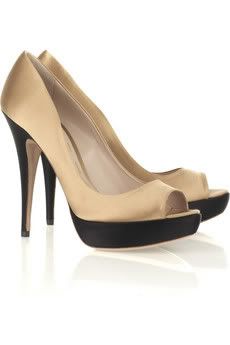 Anyone wanna be a darl' and buy them for me?
I'll be your best friend forever :D!
Oh, and i ordered my new ipod today! It should come in a week or so, i'm so excited! My current ipod only has 2gb, which sucks as i've filled it up :\ I found it so hard to choose between the yellow and the red, but decided to buy the red.
good night folks :)
xoxo, oh so glam