[
Girls And Boys - Good Charlotte
]
This week, Kate Moss released her latest collection for Topshop, and as per usual, she has wowed the crowds with her unique designs and funky prints.
I love these two photos, Kate looks absolutely flawless in both. Cute twisted straps, an irresistible low V neckline and a classic rose pattern in the first photo, and a one-shoulder playsuit, a trend that has hit the fashion scene like a wave, worked with a fringed jacket.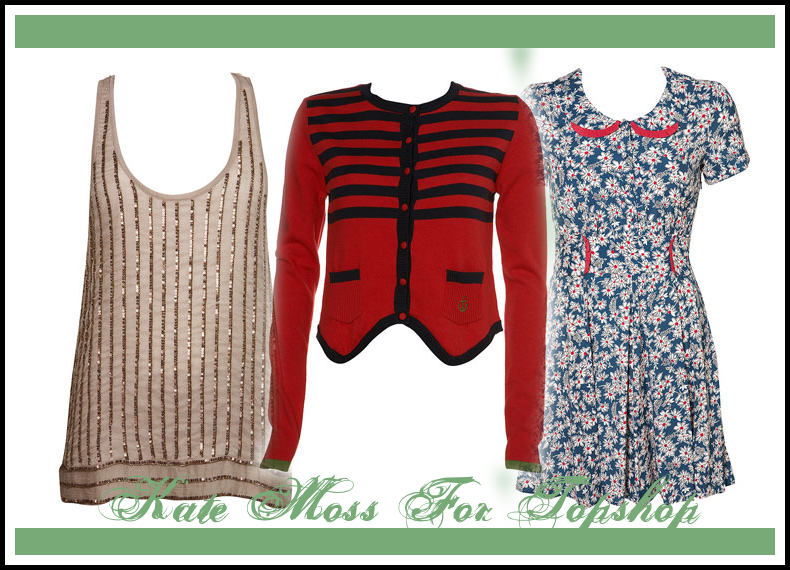 These three are my personal favourites, and they will definately be navigating their way into my wardrobe. However, i shall have to wait til the sales, as each item costs more than £50!
xoxo, oh so glam