[
Scream - High School Musical 3
]
Times like these are why I absolutely hate school. In just under 4 weeks, I have my end of years and mock exams. About 16 papers in the space of a week, it's ridiculous.
-cries- So this means that over the next 2/3 weeks, I'll have hardly any time for blogging, as the pile of revision in my room is constantly rising higher and higher each day.
Swiftly moving on, I was rooting through my mum's drawers earlier today and I came across these graphic leggings! Now, i have no idea why my mum would own a pair of leggings like these, but she said she's had them for yearsss but never worn them, so I decided to take them off her hands (or err.. take them off her legs?) :) I love the bold design of them, the bright colours will make them stand out and they could easily liven up any outfit.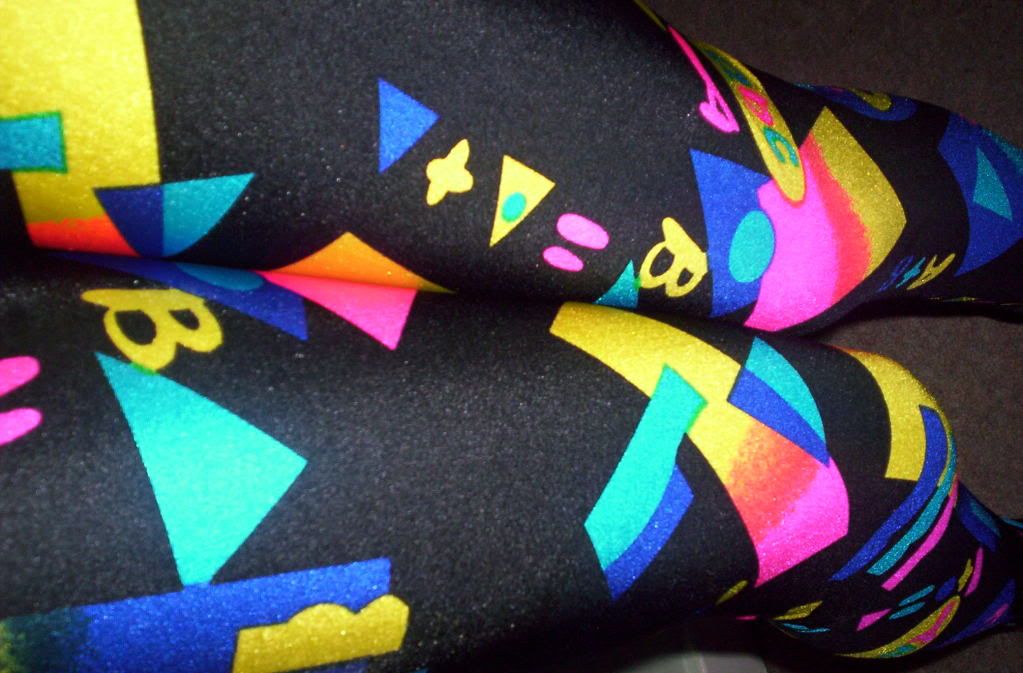 What d'ya guys think? What would you wear them with?
xoxo, oh so glam