[
Sorry You Are - Tinchy Stryder & Chipmunk
]
The title of this post is highly relevant, as this may turn out to be quite long, considering how long i've not posted (okay it's been like 4 days, but that is pretty damn long!). However, i do not wish to give your eyes repetitive strain injury, so i'll break each day down into different posts. Starting with....
MONDAY
.
Monday was the day of my cousin's 1st birthday (she's not really my cousin, she's more of a family friend but we're pretty close so i call her my cousin anyways), so we went round her house for a little shindig :)
It was pretty grooovy, i got abit drunk from mixing martini in my coke without no-one realising ahah :p
But erm yeah, this is what i wore: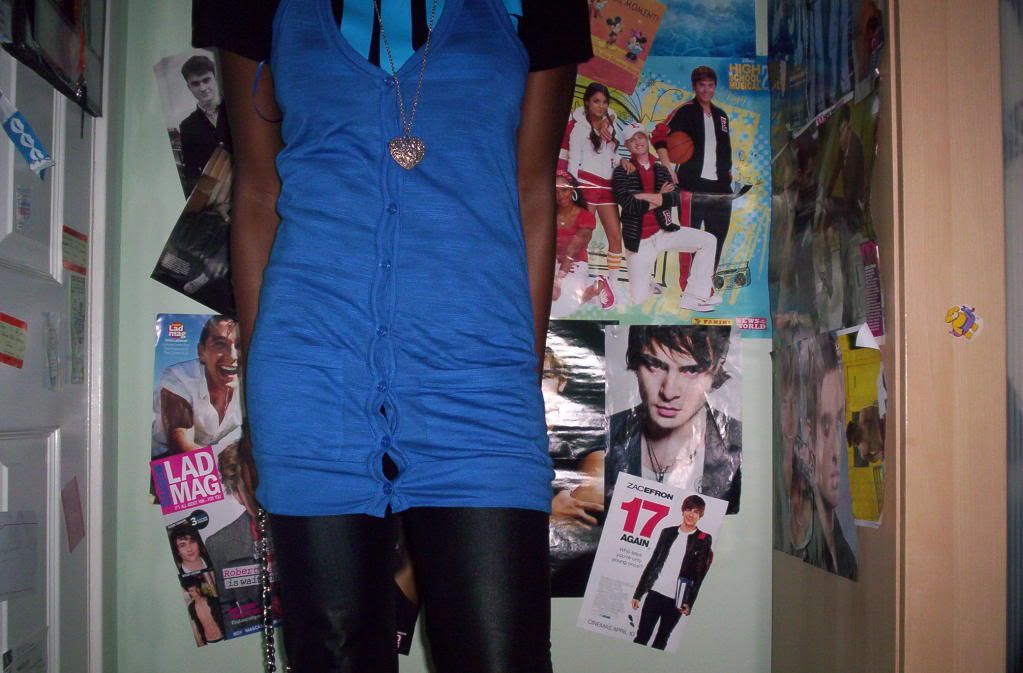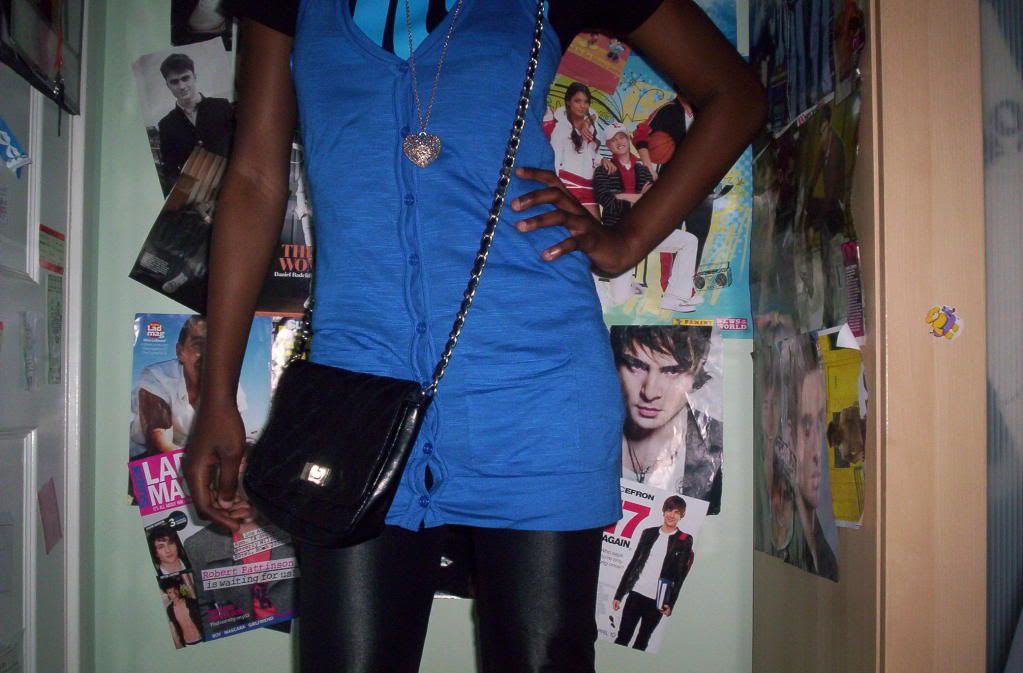 [Blue sleeveless cardigan thingy - New Look; JLS top (underneath) - the JLS website; Wet look leggings - Random shop; Quilted chain bag - Dorothy Perkins]

I teamed this with a pair of not-too-high heels ;)
Tuesday, coming up!
xoxo, oh so glam