[
This Is Real, This Is Me - Demi Lovato/Joe Jonas
]
So today was the first day of a Journalism course me and my friend enrolled in for the Easter Holidays. It lasts 3 days, and we're gonna build up skills on journalism, asking and answering questions, and filming.
I'll admit, i had my doubts about it, but it was quite good. Today, we just worked on interview questions and working with filming equipment. The people running it told us that tomorrow we're gonna go out into central London and interview shop owners that have a mosquito device (a mosquito device is a device, usually installed by shop owners, which produce a sound at a high frequency that only teenagers/young persons can hear, to prevent loitering), and if it's really good quality then it will be broadcast on national TV :)
I'm not gonna show what i wore, kuz i wore something similar a few weeks back.
Anyways, after, me and my friend went to Bluewater, and i did me some well deserved shopping :)
Here are my goods:

A cardigan thing, and a dress from New Look:



Patterned tights, a pink belt & two headbands from H&M: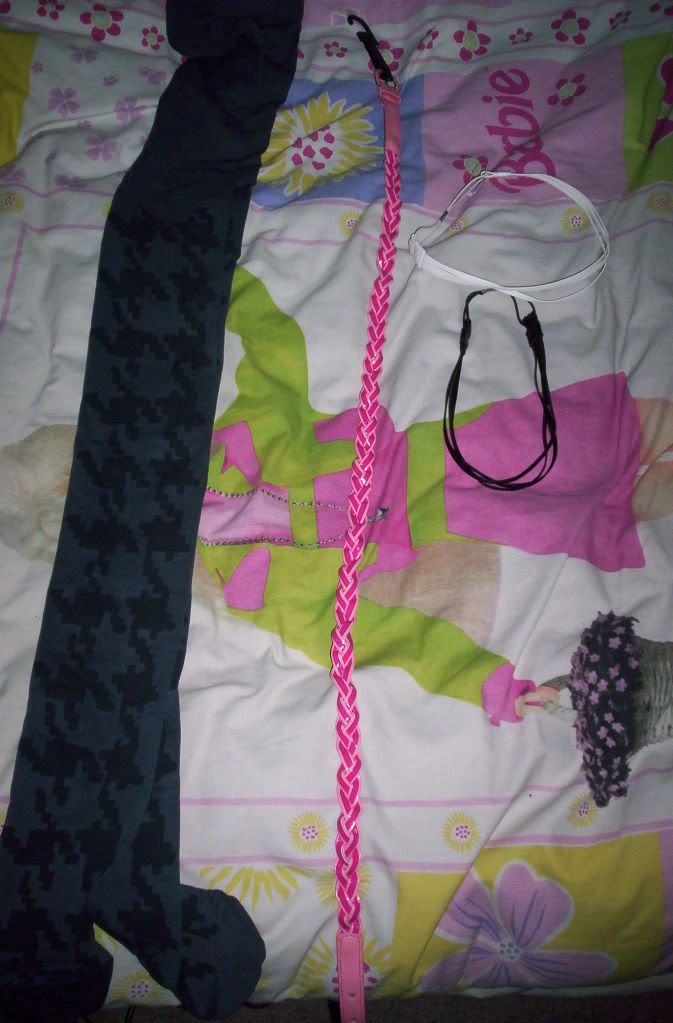 Floral Tights from Topshop, and a purse from Dorothy Perkins: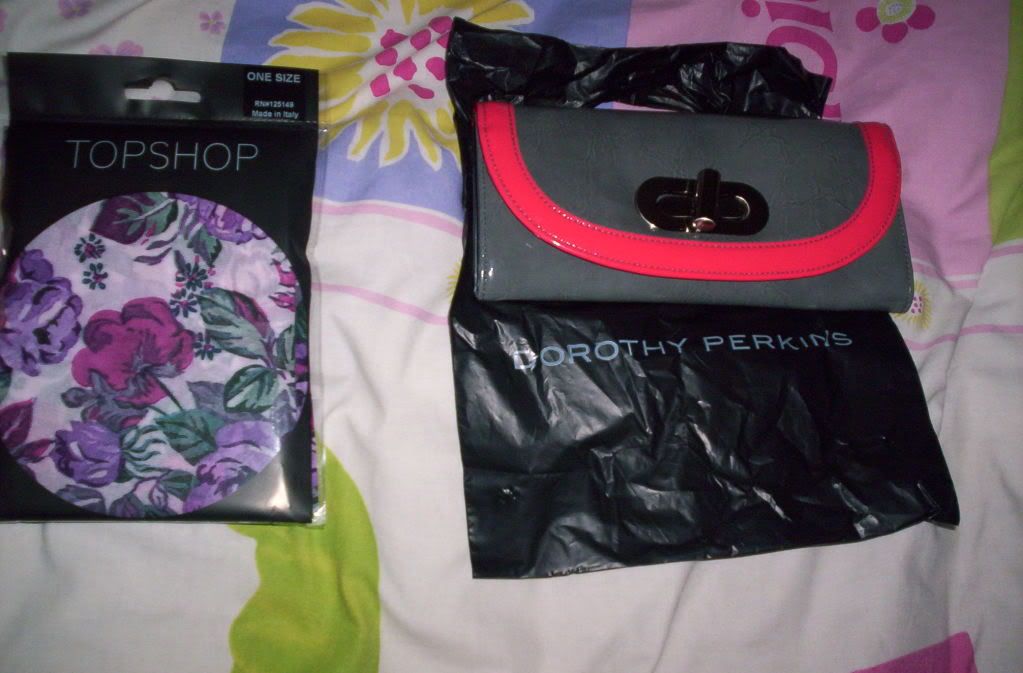 I'll put on some decent photos of my new stuff once i wear them out, which should'nt be too long away.
As for now, I must crack on with revision! I have to memorise everything in my history folder and textbooks. Lovely :\
xoxo, oh so glam